#trust30 – Liz Danzico
Greetings.  I have committed to Seth Godin's #trust30 online initiative.
#Trust30 is an online initiative and 30-day writing challenge that encourages you to look within and trust yourself. Use this as an opportunity to reflect on your now, and to create direction for your future. 30 prompts from inspiring thought-leaders will guide you on your writing journey.
Today's Prompt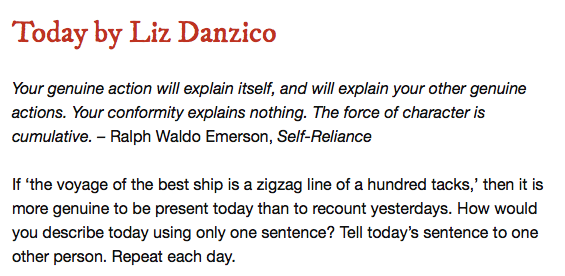 My one sentence, which I will tweet out to a friend is:
My internal disappointment bells are ringing so loud, my ears hurt.